Learn More About Country Veterinary Clinic, Inc.
Country Veterinary Clinic is a full-service veterinary medical facility, located between Yuba City, Sutter and Live Oak, CA. The professional and courteous staff at Country Veterinary Clinic seeks to provide the best possible medical care, surgical care and dental care for their highly-valued patients. We are committed to promoting responsible pet ownership, preventative health care and health-related educational opportunities for our clients. Our country setting lends itself to more relaxed patients and extra space for our lodgers. Country Veterinary Clinic strives to offer excellence in veterinary care to Sutter, Butte and Yuba counties and other surrounding areas. Please take a moment to contact us today, to learn more about our veterinary practice and to find our more information about how Country Veterinary Clinic can serve the needs of you and your cherished pet.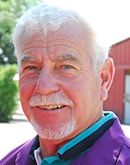 Jerry D. Long, DVM, MS
Dr. Long started Country Veterinary Clinic in 1976 specializing in equine medicine but found he loved helping all animals (cats, dogs, birds, cows, rabbits, lizards, etc...) and converted to doing everything. When he isn't working, he enjoys hunting and working with his cows and horses. His family includes his wife Tee and three grown children; Sara, Craig and Erin as well as plenty of grandkids, lots of cats, an Aussie name Tillie and Lab named Ginger. His son Craig is also a Veterinarian and Board Certified Radiologist, to whom we refer some of our more complicated cases for his expert opinion.

Education:
Doctor of Veterinary Medicine, Washington State University, 1976
MS, Veterinary Science, University of Idaho, 1972
BS, Biological Sciences, Cal Poly San Luis Obispo, 1968

Certifications:
California Teaching Credential, 1978

Affiliations:
AVMA, AAEP, AABP, NVVMA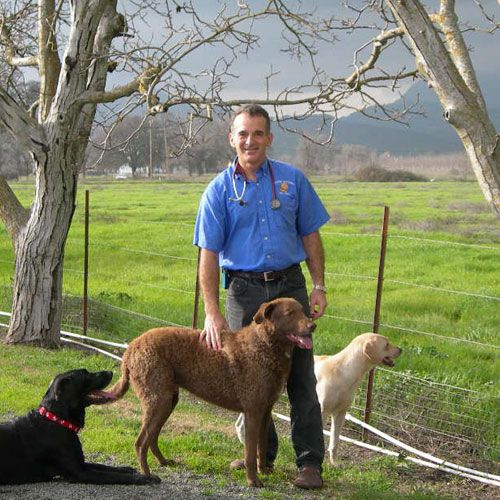 Dr. Tim Krasnansky
Tim Krasnansky went to college at UC Davis, where he earned a bachelor's degree in Biological Sciences. He went to earn a Master's Degree in Biomedical Communication and Illustration from UC San Francisco, and worked as a freelance biomedical and technical computer graphics artist before attending veterinary school at Auburn University in Alabama, graduating in 2000. He worked at Country Vet from 2001 to 2007, and has returned to the best practice ever in 2017. Tim especially enjoys sporting and working dogs. He lives in Davis with his wife, two daughters, four Labradors, three cats, and a horse. When not at Country Vet, "Dr. K" enjoys hiking, camping, fishing, hunting, canoeing, and kayaking.
Jenny Clark, BS, RVT
Office Manager

Jenny started working for Country Veterinary Clinic in November 1981 as a technician, kennel, receptionist and although she is now our office manager she still keeps a hand in everything as she enjoys the critters and their people. She earned her Bachelors Degree in Business Administration in 1978 through University of Fresno, then went on to receive her Registered Veterinary Technician license through Yuba College in 1984. She is part of multiple Irish Wolfhound Clubs and enjoys showing her Wolfhounds in lure coursing, agility, obedience and rally.

Education:
Animal Health Technician, Yuba College, 1984
BS, Business Administration, University of Fresno, 1978

License:
Licensed in California as an RVT

Affiliations:
Irish Wolfhound Club of America
Northern California Irish Wolfhound Club

Interests/Hobbies:
Irish Wolfhounds - showing, lure coursing, agility, obedience and rally

Family:
Jenny lives in Palermo with her 5 Irish Wolfhounds (Cadenze, Sydney, Mimzy, Serena and Piper) and appreciates all their help with the lawn care and house cleaning:-)
Kevin McMartin, MS, RVT
Technician Staff
​
Kevin started working for us in September, 1995 as an unregistered technician assistant and has gone on to be our top registered technician and inventory controller. He graduated from Chico State after earning his Bachelors Degree in 1995 then went on to complete his Masters in Biology in 2000. He lives in Yuba City with his two Labradors Charlie and Sam and his two cats Elliot and Zoey. In his spare time, he enjoys working with his horses, particularly in Halter and Western Pleasure.

Education:
MS, Biology, Chico State University, 2000
BS, Biology, Chico State University, 1995

License:
Licensed in California as a RVT

Interests / Hobbies:
​Horses, particularly halter and western pleasure

Family:
Kevin lives in Yuba City with his labrador Sam and two cats (Elliot and Zoey). He goes home to Bangor to train his horses and see family.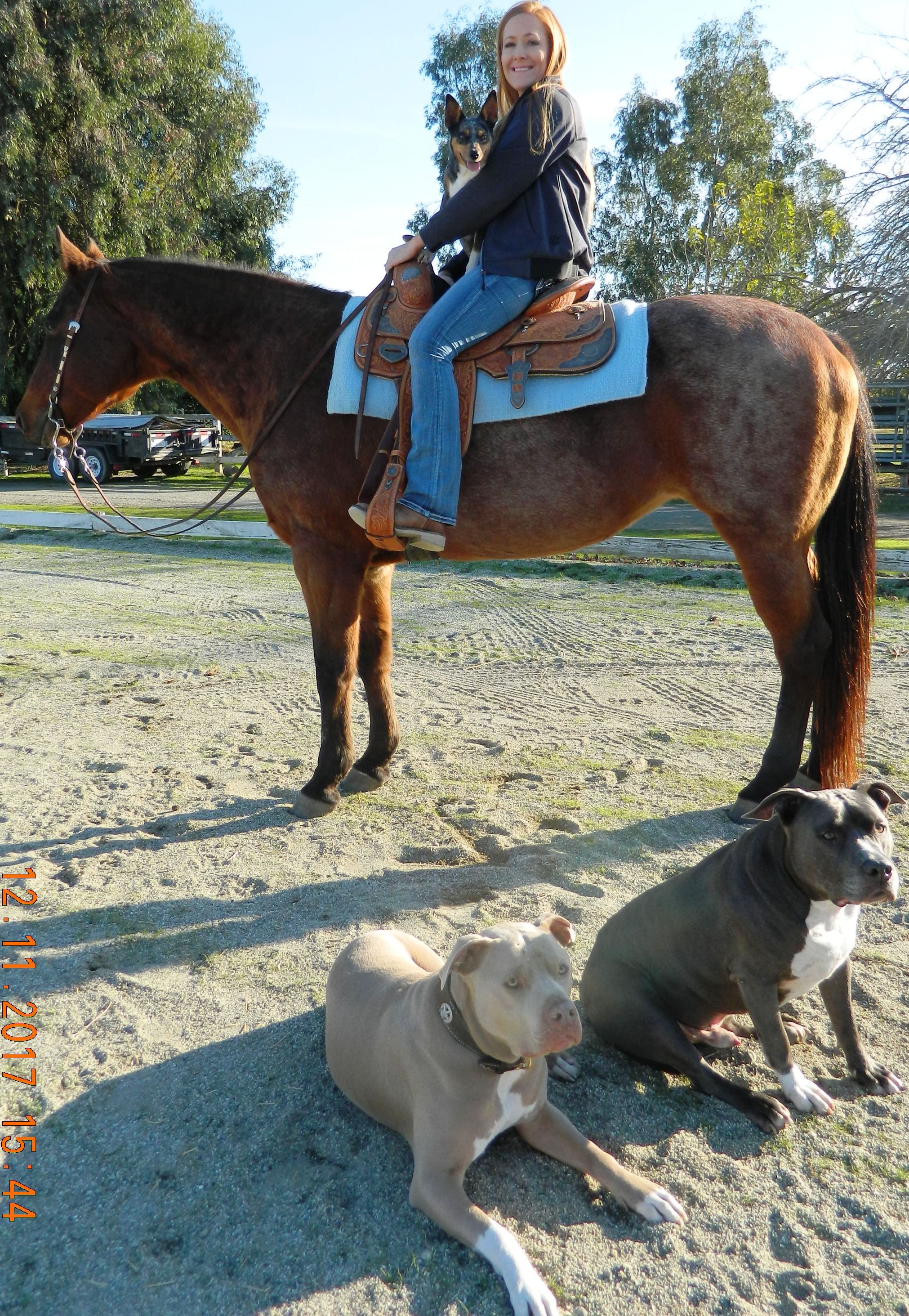 Holley Bernatz
Technician Staff
​
Holley has been with us since 2012 following her graduation from CSU, Long Beach. She has been working as a veterinary assistant for 6 years and will soon be obtaining her registered Veterinary Technician license. Holley loves spending time with her pit bulls Zeus and Cash and traveling with her husband and their 4 dogs.

Education:
BA, Anthropology Minor in Biology, CSU, Long Beach
Continuing Education for Veterinary Technicians, UC Davis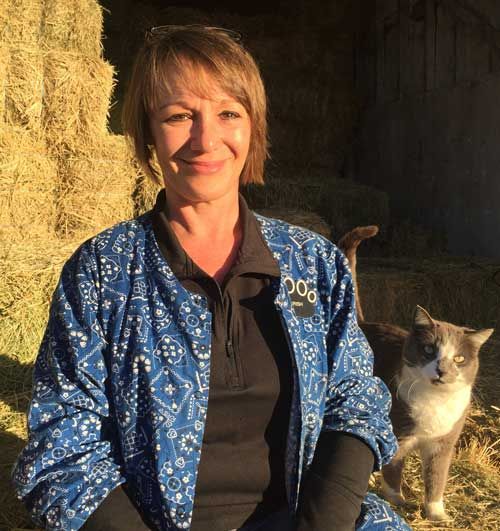 Trisha Gamble
Technician Staff/Kennel Supervisor

Trish is one of our amazing Veterinary Assistants. She has been with us since 2012 and worked her way up from Kennel Staff to Technician Staff. She has a natural ability to help make our patients, as well as their owners, feel comfortable during their experiences in our clinic. Trish is native to Auburn but is now living in Sutter and in her spare time she enjoys gardening and spending time with her son and their dogs and cats.
Kelli Quanchi
Technician Staff​​​​​​​

Kelli has been a valued member of the CVC team since 2010. She has such diverse experience that makes her a helpful and essential part of the Reception Team and the Technician Team. She enjoys spending her spare time with her son and their variety of animals including Louie the Pitbull and Monkey the cat. She is one of the many friendly and smiling faces that you will meet here, and she enjoys greeting all of the animals and their friends that come in.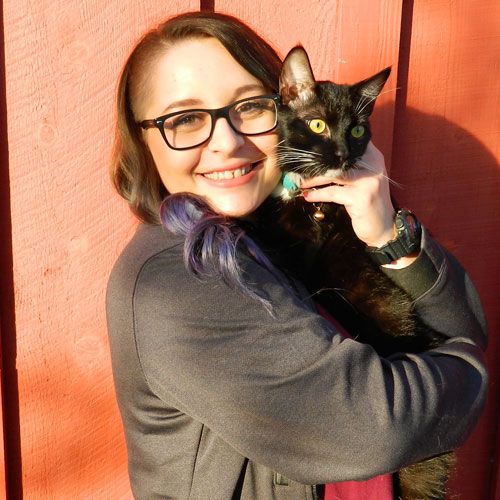 Ashley DeMara
Reception Staff

Ashley was born and raised in Los Angeles and moved to the Yuba-Sutter area in 2010 with her family. She started working at the Country Vet in 2016; her strong love for animals and her experience in customer service make her a very integral part of our Reception team. Ashley played softball at Yuba College and now gives back to the community by volunteering her time coaching young girls in Little League Softball. She enjoys spending time with her loved ones, and her kitty Whisky!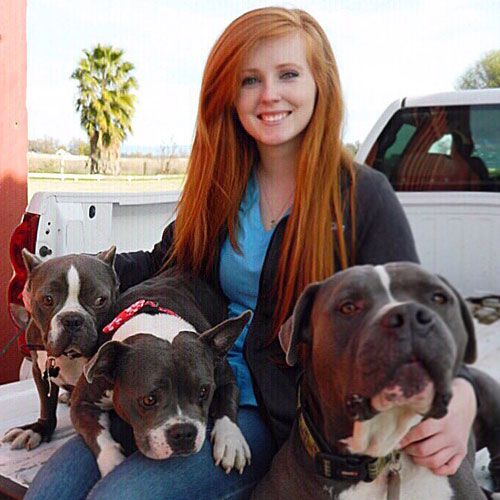 Sam Harper
Reception Staff
Sam was born and raised in the San Francisco Bay Area, she found her way to Yuba City and started work in the veterinary field in 2016. She enjoys life with her boyfriend Kyle, her pack of Pit Bulls, German Shepherd, 5 cats, variety of reptiles and her horse "Gunner." Her passion is rescuing and re-homing any pets in need, but focuses on orphaned kittens and bully breeds and hopes to one day open her own animal sanctuary. She loves interacting with you and your pets and can't wait to meet you!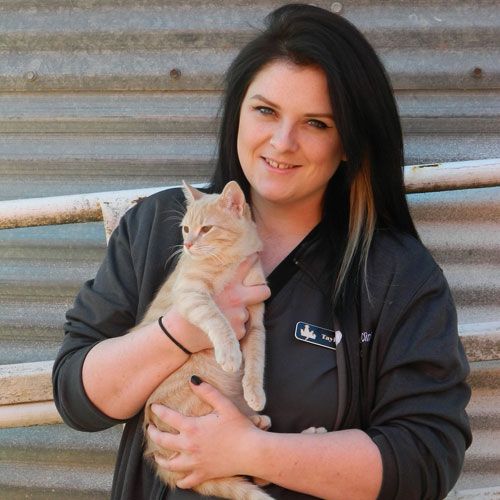 Taylor Storm
Technician Staff

Taylor is our Certified Veterinary Assistant. She was raised locally on her family farm and grew up helping with the harvest of walnuts, rice and cattle. She has always had a strong love for animals, large and small. She enjoys spending time with her two daughters and their beloved cats. She has been a valuable member of the CVC team since 2016, and she loves helping you and your furry friends.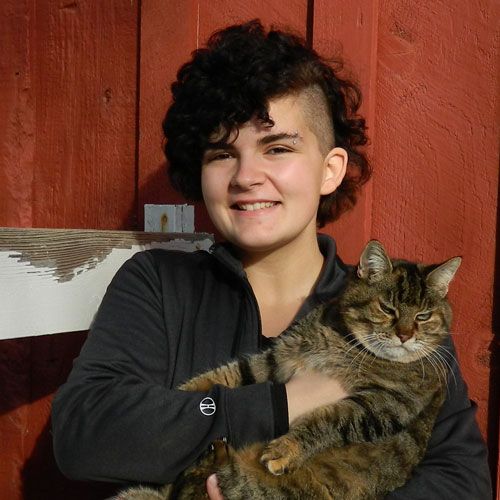 Megan Crawford
Kennel Staff

Megan has made a wonderful new addition to the Country Vet Team. She loves her job as a Kennel Attendant but she also helps the techs out whenever needed. She is currently attending the Yuba College Vet Tech Program and is getting a lot of hands on experience here. She enjoys spending time with her variety of pets, the newest addition being a boxer/border collie puppy named Walter Jones. She is eagerly waiting to meet you and your pets.