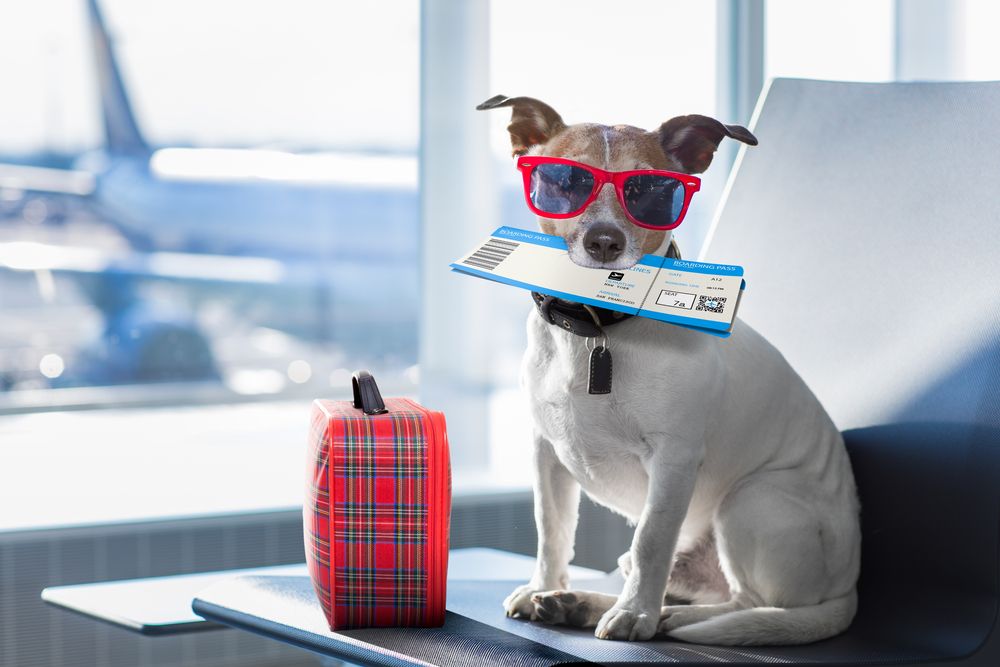 You may not have necessarily planned on it, but there is a good chance that there will be an occasion when you find yourself temporarily unable to look after your pet. This could be because you are going on vacation or a business trip, are having your home remodeled or you are having a medical procedure – all of these could necessitate you needing to make other arrangements for your pet.
If you need to entrust the care of your pet to someone else, you will, of course, want to be sure that they are in the safest of hands. Choosing a professional boarding service is the best way to guarantee the safety, security, and happiness of your animal whilst you are apart. Our passionate pet care team understands the anxiety that can come with being separated from your adored animal, and we ensure that we provide the love, care, and attention that your pet needs and deserves whilst you are apart.


Here is everything that you need to know about our pet boarding service.
Private, Comfortable Accommodation
All of the pets that board with us will have their own space for the duration of their stay. This is large enough for them to comfortably spend time relaxing, sleeping and eating. Your pet's accommodation will be cleaned daily in accordance with our robust cleaning schedule, with water and food bowl rigorously cleaned too. If your pet is good with other animals, we may offer the opportunity for them to socialize or enjoy walks with other pets in our care.
Passionate, Trained and Experienced Professionals
Our staff is all completely dedicated to caring for the animals who board with us. Not only are they trained and experienced, but they are also passionate about animal welfare. As such, they will enjoy spending time with your pet and will want to ensure that they enjoy their boarding experience.
Mental and Physical Stimulation
We know that exercising the body and brain is essential for a healthy, happy pet. Therefore, you don't have to worry about either of these when your pet stays in our care. In addition to plenty of exercises, your furbaby will receive the interactions needed to keep their brains busy and prevent them from becoming bored.
No Dietary Disruptions
Diet and appetite are major concerns of owners placing their pets into boarding, and it is not unusual for animals to eat less when they are separated from their owners. Nevertheless, our team will make sure that your pet is eating enough to remain healthy. We offer a range of feeds to choose from but are also happy to serve food that you provide should ours be unsuitable. This can be discussed with our team when you attend for a visit.
Medical Help on Hand 24/7
No owner likes to think about the prospect of their pet becoming unwell, but in the unlikely event that your furbaby does become sick whilst in our care, you can relax knowing that we have experienced, dedicated veterinarians available around the clock to make sure that your pet gets the care needed. This will be made clear to you as quickly as possible so that you can be involved in every aspect of your pet's care.
Medication Administration
Administering medication to animals often isn't an easy task. Nevertheless, when you know that your pet needs to take certain drugs to remain healthy, getting it right can't be left to chance. When you choose a professional boarding facility, you will be able to relax knowing that your pet's medication will be administered by trained and experienced professionals whilst you are apart. This peace of mind is invaluable to any pet owner.
Strict Entry Requirements
All of the pets in our care must meet our rigorous entry requirements to be able to stay at our facility. This includes owners providing proof of up to date vaccinations such as rabies and kennel cough (Bordetella) and preventative care including flea and tick repellents. We impose these rules on the safety of all of the animals and our staff.
If you would like more information about our pet boarding service, please get in touch with our experienced and dedicated team by calling Country Veterinary Clinic in Live Oak, CA.